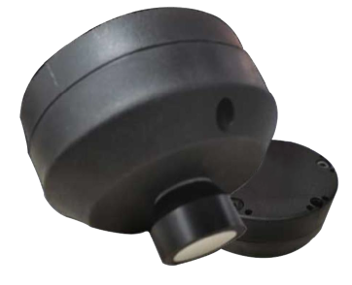 AVC-MCS-01-NB
---
Smart manhole cover displacement sensor,NB-IoT communication,Monitor manhole cover tilt, rotation angle and displacement,-20℃ to +70℃,3.6VDC,IP68


---
Terms and Conditions
30-day money-back guarantee
Shipping: 2-3 Business Days
The AVCOMM's manhole cover sensor is an intelligent sensor used for monitoring the displacement of urban manhole covers. By continuously monitoring the status of the manhole covers in real-time, it promptly sends out alerts, effectively preventing potential safety hazards and providing a safe and comfortable living environment for city residents. The device utilizes NB-IoT/LoRa communication technology to transmit manhole cover information to the cloud server ATMS. Users can remotely monitor the status of the manhole covers, enabling them to promptly address any emergencies and ensure personal safety. This product is characterized by easy installation, low cost, intelligence, and accurate detection, making it widely applicable in smart city construction.
Product Features:
• 
Product data security, effectively protect user privacy. Layers of data encryption in product communication and storage
• 
Using advanced filtering algorithm, the collected angle value is more accurate and stable
• 
ABS housing, high strength, impact resistance, reliable quality
• 
Double filtering, strong resistance, high long-term stability
• 
Alarm threshold can be set, more flexible application.
• 
Support a variety of sensor expansion, such as immersion probe, liquid level sensor, etc., can be freely matched according to the usage scenario
• 
Easy to use, no need for secondary development
• 
Tilt angle, battery power and other parameters can be set via web.
• 
Data upload time can be set, the shorter the upload time, the greater the power consumption of the product.
• 
NBIOT/LoRa, ultra-low power consumption, cost-effective
• 
IP68, industrial grade design
• 
Using large-capacity battery, combined with low-power processing, to realize ultra-long standby