People are moving into cities of Texas from other states because of its advantages for business and living. The highway system of Texas is always expanding and upgrading, since areas and cities' developing demands. Typically, the information system of modern highway consists of Traffic Management System (TMS), or also called Intelligent Transportation System (ITS), which includes CCTV, Dynamic Traffic Monitoring, and the tolling system. Moreover, TMS is considered the system interface for future applications, like Auto Pilot and Vehicle 2X or Roadside 2X. To optimize traffic flows, increase traffic safety and reduce the accident rate, the existing traffic infrastructure and systems are keeping upgraded. Especially during the rush hours, the smallest disruption can quickly become critical. Nowadays a set of Road Speed Vehicle Detector (RSVD) and Pan Tilt & Zoom (PTZ), CCTV are required to be deployed per half mile averagely. With more CCTV and RSVD devices, as well as tolling system units involved, the Industrial Ethernet Switches with larger switching capacity are sorely neede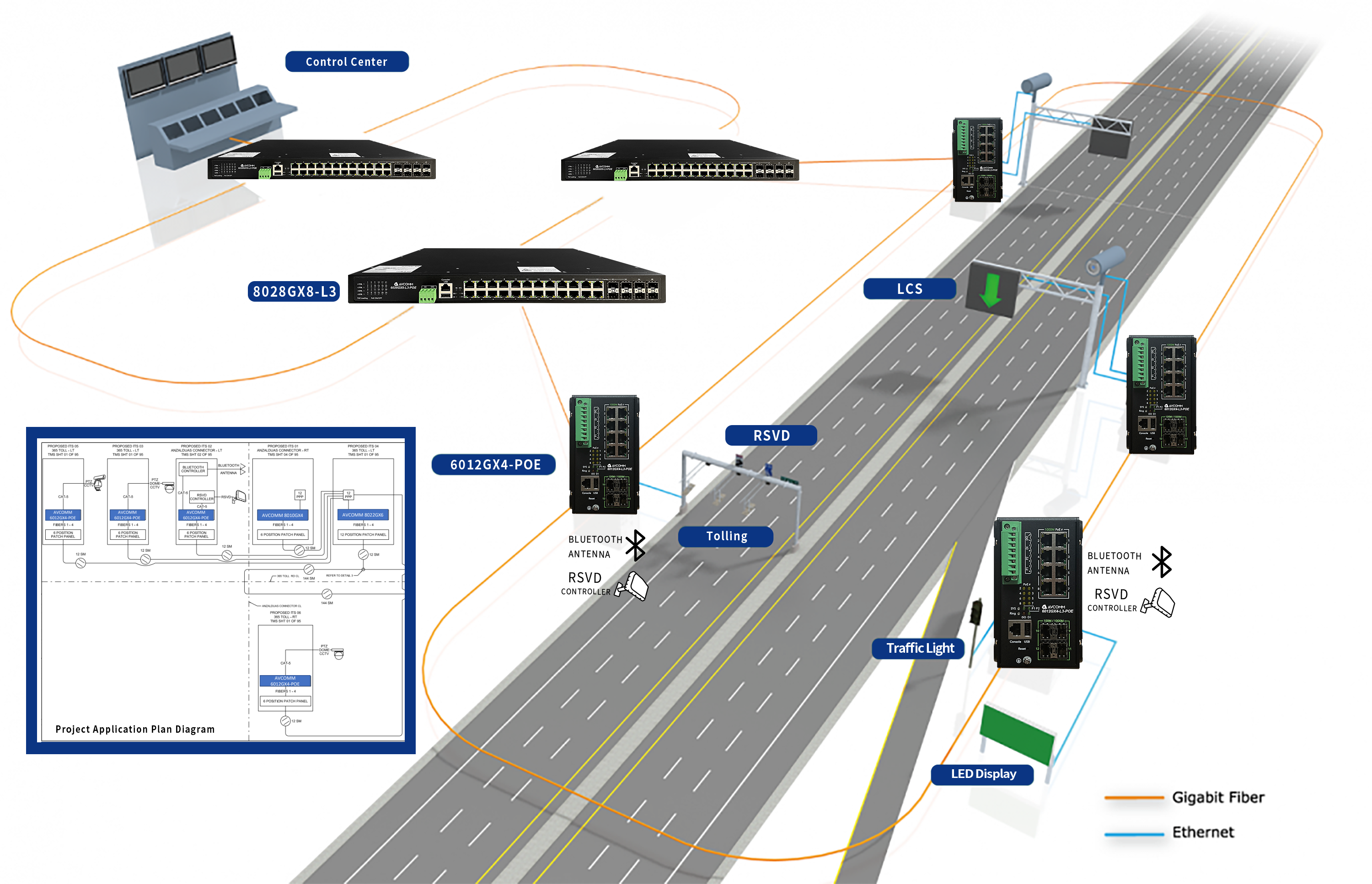 Meantime, data exchange between systems are also needed to be isolated within the same network. The higher video resolution requires greater bandwidth for the data transmission. For instance, the bandwidth of each channel needs to be a least 8M bytes to ensure the continuity and clarity of the video stream that converted the resolution from 1080P to 4K. The tagging candid shot and transmission in tolling system requires higher stability and accuracy validation. Thanks to the Industrial Ethernet Switch with the function of PoE, not only separate power supply and its wiring are unnecessary, but also speeds up the project progress and reduces project costs. The ever-increasing TMS terminal units need more maintenance while keeping the efficiency. Based on strict equipment selection, fault diagnosing and locating of the malfunction equipment will improve the efficiency of troubleshooting and release the pressure of on-site problem solving.
Ensure the independent and smooth operation of each system
VLAN (Virtual Local Area Network) is a technology that can logically partition one or more physical LANs into multiple isolated sub-VLANs. Although CCTV and RSVD, or other ITS system units belong to different systems, they all access the Industrial Ethernet Switch network. Based on VLAN technology, the Industrial Ethernet Switch partitions each system into different VLANs to ensure data interaction between each isolated system.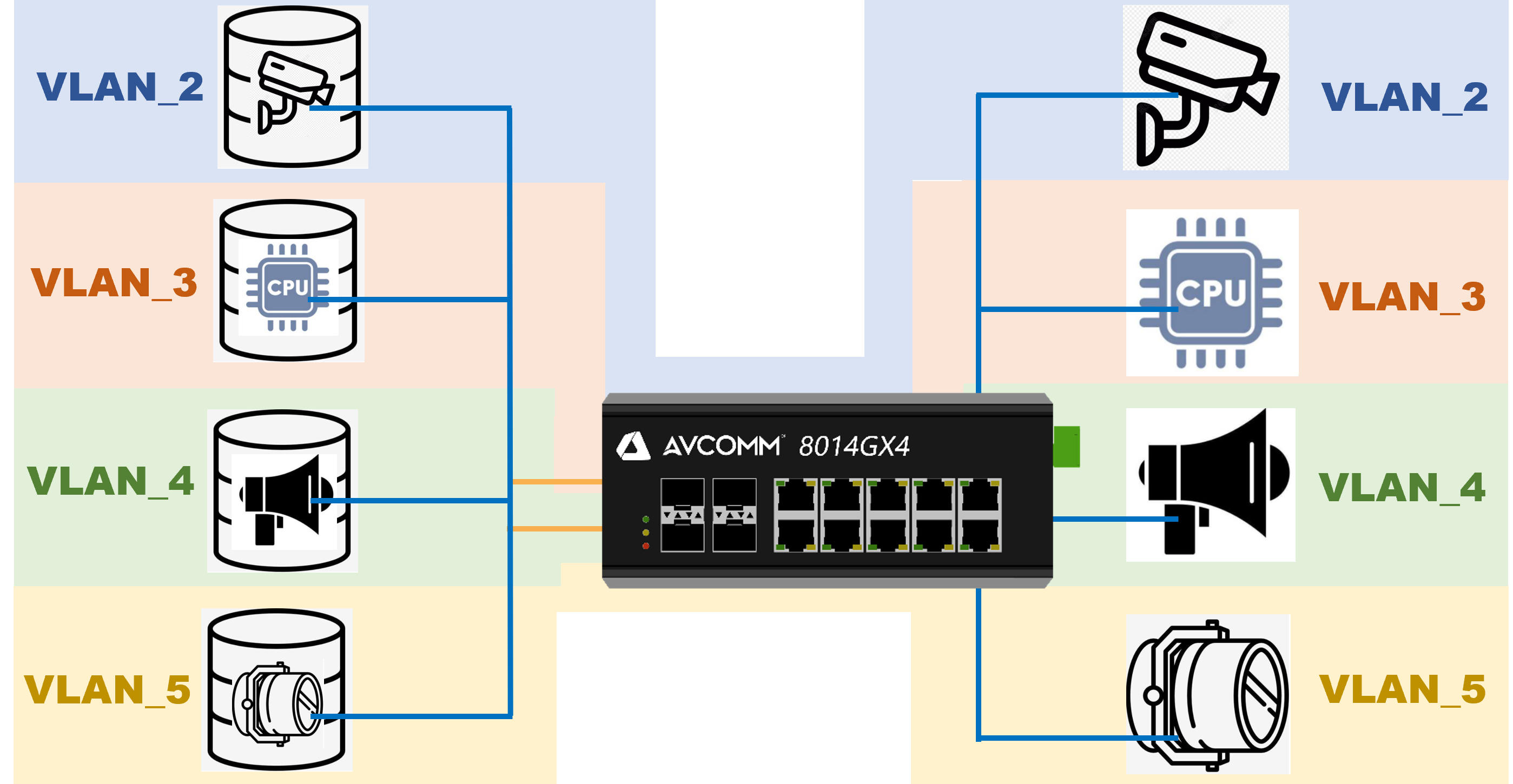 QoS (Quality of Service) is the use of mechanisms or technologies that enables the application configuration Virtual LAN in the network by prioritizing the interface-based lowlatency transmission such as control signals or realtime data transmissions which more time sensitive than broadcast or video data, and the QoS will play its service advantages at this moment.

Provide adequate capacity and future expansion for modern transportation systems
4K high-definition cameras and PTZ (Pan Tilt & Zoom) require state-of-the-art CCTV network with greater bandwidth and switching capabilities. AVCOMM 6000- PoE and AVCOMM 8000 series Industrial Ethernet Switch provide the bandwidth with up to 96Gbps, and fully gigabites port.
For instance, 100 cameras are connected into the CCTV PTZ system, each camera needs 4MB to 8MB of bandwidth, thus at least 400MB to 800 MB switching capacity in total will be required. Besides, considering the data flow of PTZ and ITS signals, the fully gigabits capacity and QoS should be requested.
Full gigabit and PoE featured Industrial Ethernet Switch can be more suitable for roadside installations, which can save wiring cost and meet the requirements of practical applications.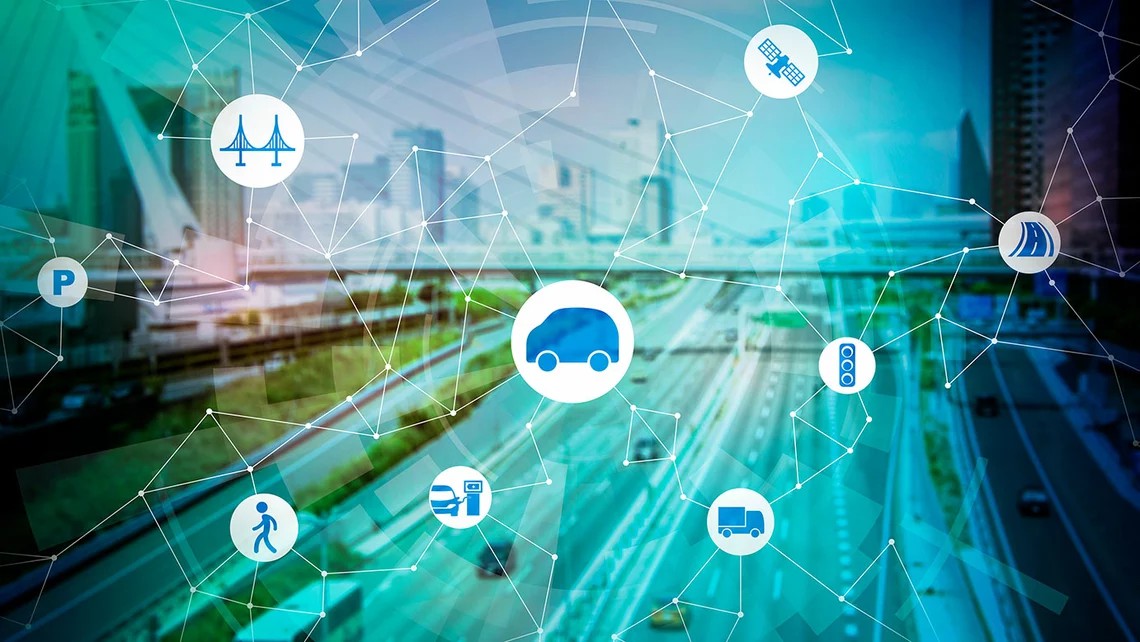 Remote fault diagnosis and location of network & power demanding equipment
The deployment of TMS systems can range from several to hundreds of miles along the highways. Such scattered deployment brings challenges to the approach and cost of maintenance and troubleshooting in daily operation. AVCOMM SNPB (Smart Network & Power Box) provides not only network and power supply for PTZ, CCTV, RVSD and other devices, but also management solutions for those challenges.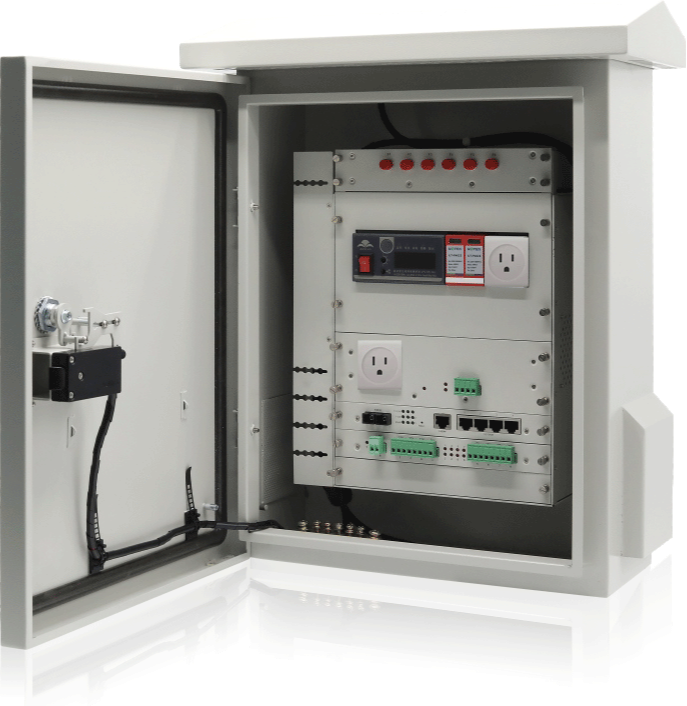 AVCOMM Smart Network and Power Box
is an integrated solution for network and power demanding device deployed outdoor or in industrial environment.
Aperfect solution for outdoor video surveillance, traffic lights and signs, outdoor wireless, and other outdoor applications.

Should any faults occur, the status of network connection and the power supply can be detected, and then related devices can also be rebooted remotely. During the operation, SNPB can monitor operation voltage and current, provide leakage protection and surge suppression. There is an automatic recovery switch with remote control in SNPB in case input current surged.
As a smart device, the operation temperature, humidity, and lock of the box can all be monitored and adjusted remotely. It can be integrated with Google map or other map services to quick locate the fault and send an alert.

Cyber Security for TMS access equipment

AVCOMM Industrial Ethernet Switch has the function of access authentication and user permission setting to guarantee the cyber security during system commissioning and operation when CCTV, RSVD, Bluetooth or AP router access to Industrial Ethernet Switch. For more cyber security features of AVCOMM Industrial Ethernet Switch, please contact us or visit our website.